Super fun new bubble gameplay in 2021
Take off with Bubbles!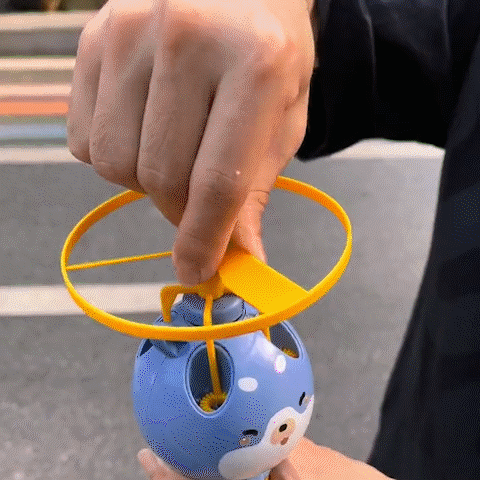 This new type of bubble machine combines the gameplay of helicopter propeller. When the propeller covered with bubble liquid rushes up to 10 meters in the sky, the colorful bubbles will bring endless joy to the children!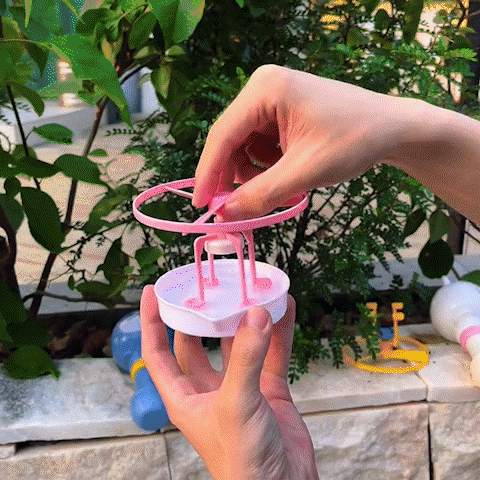 EXCITING BUBBLY FUN: Treat the kiddos to a bubbly surprise with Flying bubble machine mega fun bubble gun set. Perfect for a multi-kid household or thrilling kids at any party.
READY TO GO: Get the fun started right out of the box with a conveniently complete bubble blower set.
Green and environmental protection: No need to use batteries, adopt a fully mechanical clockwork design. Body washable.
GREAT GIFT IDEA: Whether you're looking for the perfect birthday, holiday, or just-because gift for that little boy or girl, this bubble blowing gun kit is guaranteed to be a smashing hit. The lighted bubble gun set also makes a great party favor to really make the occasion pop.
Kids-friendly ABS material: This bubble blower is made from non-toxic ABS material and even the fan is made of soft sponge rotor blades, safe
bubble toy for your kids and pets.

Steps for usage:


Pour the right amount of bubble liquid into the top hole
Insert the bamboo dragonfly into the top and rotate
Press the launch button
Details are introduced
Product name: skyrocketing bubble machine
Material: plastic/plastic
Colors: 4 colors
Specification: 22 * 9 * 17.5 cm
Product Note: The product does not need the battery to start, manually rotate and press the start switch. Due to the logistics of the product, the product is delivered without bubble liquid.